Your shopping cart
There are no items in your cart
Installation Planning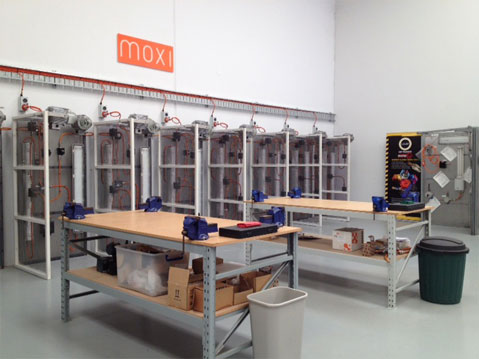 Course Length

5 days

Taught Hours

40

Practical Assessment

Yes

Knowledge Assessment

Yes
Target Audience
This course is aimed at senior tradespersons or engineers whose job function involves the planning of
protected electrical systems and installations for potentially hazardous areas.
Selection Requirements
Entry requirements:
Electrical/Instrumentation trade qualification AQF III or higher and/or a valid Australian Unrestricted Electrical License
Demonstrate appropriate hand tool experience;
Demonstrate appropriate EEHA industry experience, recommended minimum of 2 years.
Units of Competency
UEENEEM080A Report on the integrity of explosion protected equipment in a hazardous area
UEENEEM024A Install explosion-protected equipment and wiring systems - gas atmospheres
UEENEEM026A Install explosion-protected equipment and wiring systems - pressurisation
UEENEEM054A Plan electrical installations for hazardous areas - gas atmospheres
UEENEEM056A Plan electrical installations for hazardous areas – pressurisation
Course Content
This skill set equips the learner with the required intermediate knowledge and understanding of
combustible substances, hazardous area classification, electrical explosion protection techniques,
equipment marking and certification requirements and the purpose of the hazardous area verification
dossier. It focuses on EEHA specific knowledge to plan electrical installations including equipment selection
principles, wiring selection consideration, safety, functional and economic consideration in alignment with
the requirements of the relevant AS/NZ standards.
Assessment
MOXI's courses contain in depth theory components. All practical aspects are delivered and assessed in our
specialised EEHA workshop. When completed on site, participants are required to submit evidence of
practical assessments and application of skills where access to plant and/or machinery is not available
during the course.
Outcome
On successful completion of this skills set, learners will be awarded with either:
Statement of Attainment in partial completion of the Certificate IV in Hazardous Areas – Electrical (UEE42611) for holders of an Australian Unrestricted Electrical License
OR
Certificate of Competency in line with AS/NZS 4761 for those learners who hold an electrical qualification
higher than AQF IV level but no Australian Unrestricted Electrical License
Contact us
Contact us if you have any questions in regards to any of our courses.
P:
1300 668 992
E:
enquiry@moxi.com.au
Downloads