Your shopping cart
There are no items in your cart
Certificate IV in Hazardous Areas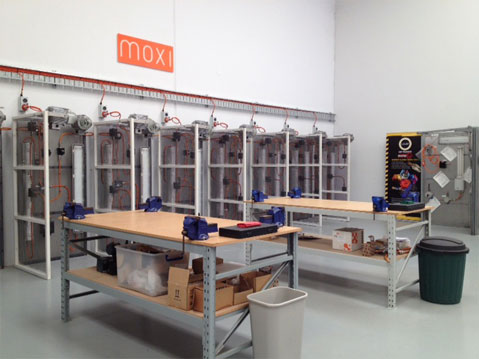 Course Length

5 days

Taught Hours

40

Practical Assessment

Yes

Knowledge Assessment

Yes
Target Audience
The Certificate IV in Hazardous Areas – Electrical (UEE42611) is aimed at post trade electricians with practical experience in hazardous areas who wish to further their skills to work in EEHA management positions.
Selection Requirements
To be eligible to enrol in this program participants must provide MOXI evidence of the following:
A valid and current Australian Unrestricted Electrical Licence (E/L)
Statement of Attainment for IMDI Skill Set (12 UoC) from the current UEE11 Training Package
Written confirmation of 2 years applied EEHA skills from your current employer
Course Content
This certificate program contains 23 core and 9 electives = 32 Units of Competency. MOXI's IMDI Skill Set (Installation, Maintenance & Detailed Inspection) covers 7 electives and 1 core unit and an Unrestricted E/L covers 18 core units.
Essentially it can be considered a three-part process beginning with an E/L at the completion of an Electrical Apprenticeship.. This licence is an essential requirement for completion of the IMDI Skill Set (the competency standard for work in EEHA), which articulates further into the Certificate IV in Hazardous Areas – Electrical.
Candidates can complete the certificate (4 core and 2 elective= 6 UoC) by enrolling in the 5 day workshop to receive tuition and assessment via a Training pathway or choose to receive no training and decide to apply for Recognition of Credit via RPL (Assessment Only).
Option 1: Training Pathway - 5 Day workshop (Total Cost $2150)
This workshop explores a deeper understanding on how to develop and manage hazardous areas including the application of OHS policies, procedures and processes; competency requirements for relevant job roles and responsibilities in alignment with AS/NZ standards; it enhances current computer skills to produce professional reports and throughout the program it equips the learner with the practical application of relevant skills and knowledge. It also deals with the mandatory requirements of persons in a supervisory role; learners conduct practical hazardous areas projects and use findings to form professional EEHA reports.
Option 2: RPL Pathway ($500 on Application plus $1650 on Assessment)
Part 1: Complete the Application for Recognition of Credit Form Part 1, 2, 3 and gather the required evidence for each of the six Units of Competency and demonstrate the application to the job role. Current skills and knowledge needs to be confirmed and signed by a current supervisor (must be a competent EEHA person).Provide two testimonials from two EEHA Referees, detailing the work involvement in EEHA. Send the completed Application to MOXI.
Part 2: Contact MOXI to organize a time to attend a MOXI facility where we will interview you regarding you RPL Application evidence and you will be required to complete all the Assessments to verify your competency, underpinning knowledge and current skills.
This will be done under the supervision of a MOXI Trainer however, if RPL Pathway is decided no tuition will be delivered.. This is an Assessment Only pathway.
Assessment
MOXI's courses contain in depth theory components. All practical aspects are delivered and assessed in the specialised EEHA workshop.
Outcome
On successful completion of this workshop, assuming all other Selection Requirements are met, learners will be awarded with UEE42611 - Certificate IV in Hazardous Areas – Electrical.
Contact us
Contact us if you have any questions in regards to any of our courses.
E:
enquiry@moxi.com.au